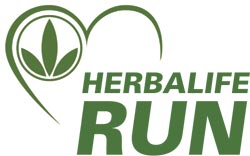 Herbalife Run (Port Edward) Date:
Last Thursday Month.
Distances:
5km, Run/WALK
Start venue:
Crestlands Farm D700, Izingolweni Rd, Port Edward, KZN;
Start times:
17:15
Contact name / email / phone number:
Clayton, odysseyraces@gmail.com, 0823325032
Entry and temp license fees;
5k R30, 8k R50. Members R800-00 yearly fee includes a gift/Year sub to trail running Magazine and every Herbalife run costs you R5-00 for duration of sub as well as free access to Herbalife24 Base Camp for duration of sub!
Route / Awards / unique facts:
The routes are laid out by our, dedicated route director and kept fun and exciting for runners/Walkers of all calibers, a must do event, Baby Strollers Welcome 5km route!
"Awards"

# Medal top WALKERS/Runners 8km only and small prizes. #Herbalife24 or Sponsored water table on route.
# Make or break a record = Certificate & Mini Trophy.
# Finishers get a free Herbalife24 Hydrate sachet to try limited to first forty to finish!
Trail Info: The routes are designed and laid out by our dedicated route director and kept fun and exciting for runners of all calibers but with the most superior hand built trails dedicated for this race, a must do event!
5km Trail Run/WALK: Fun and challenging aimed at the beginner trail runners up for the scenery and fun; consist of one water point out on route 8km more challenging and more scenery.



Escape into this world of the undiscovered and become part of the journey!



How can you enter and when will entries close? Visit www.walkingraces.co.za and obtain an entry form & Make eft or join for the year and receive a gift!