Level 10 Body Transformation Challenge!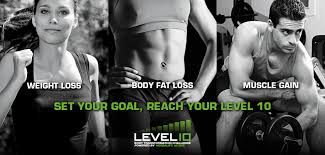 THE LEVEL 10 CHALLENGE
· WANT TO GET FIT AND FEEL HEALTHY?
· WANT TO LOSE WEIGHT AND FEEL GREAT ABOUT YOUR BODY?
· WANT TO INCREASE YOUR STRENGTH AND STAMINA?
WHY CHALLENGE YOURSELF LEVEL 10?
It's not just about reaching your Level 10 goal, it's also about journey to get there. Along the way you'll get:
· Personalised body composition analysis
· Customised nutrition programme and meal plan
· Regular consultations and coach support
· Education about nutrition and exercise
· Weekly meetings with like-minded people who have similar goals
Plus the competition atmosphere helps you stay motivated, on track each day and to push yourself harder in training.
And of course by competing, you could win some great cash and Herbalife® product prizes.